TEACHER INTERVIEW. Let's meet Rebecca Sweet!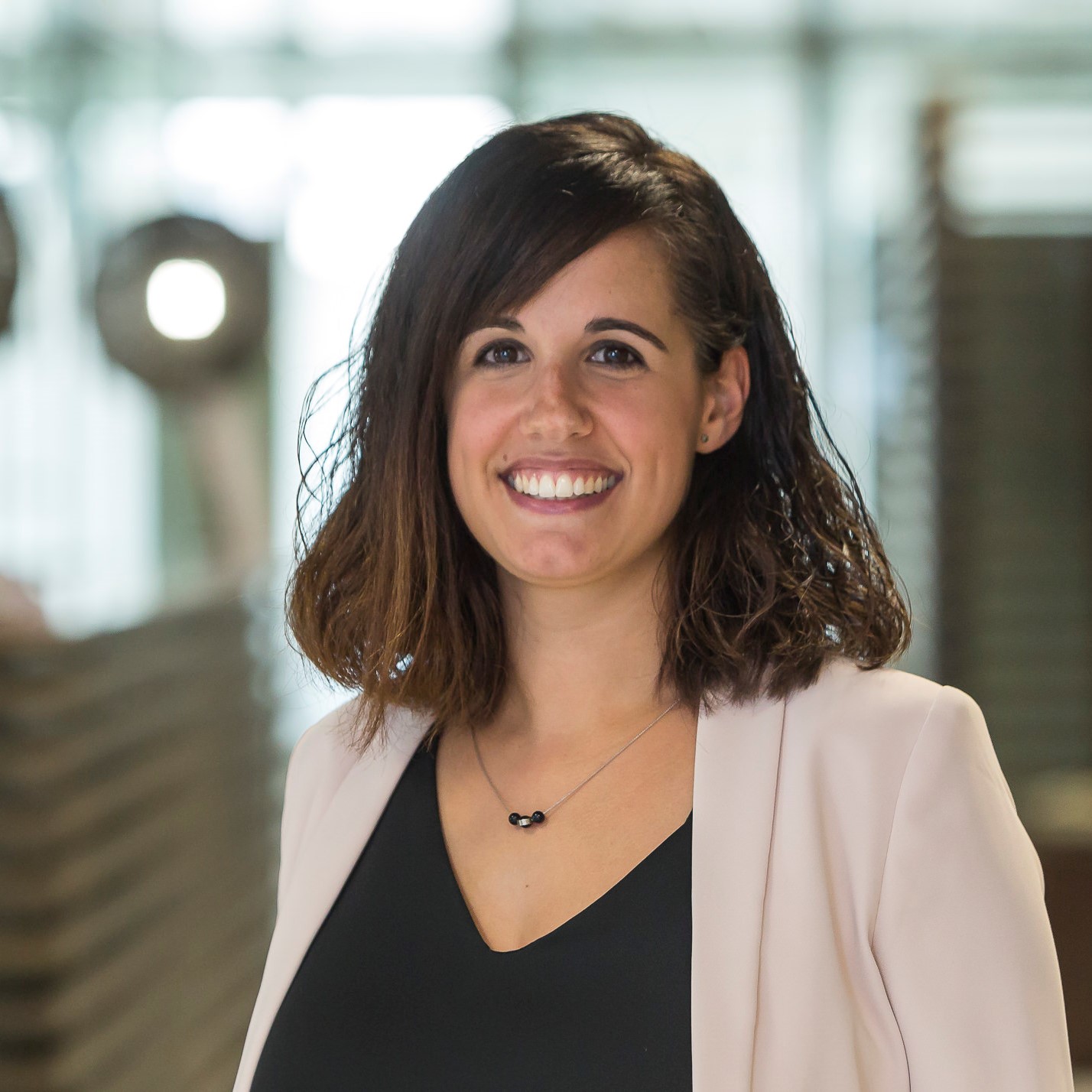 Por Judit Martos. Síguenos:




Communications Manager
Publicado el 23/11/2016
Today we are interviewing Rebecca Sweet, one of our most popular English teachers.
Rebecca was born in Atherston (England). She's been working for Ziggurat for 8 years and before teaching she worked in the hospitality industry. After qualifying as an English teacher she decided to move to Barcelona and has been teaching here ever since. If you can't find her teaching around the city, you might bump into her walking her dog in Guinardó or snowboarding in the mountains. Now let's meet her!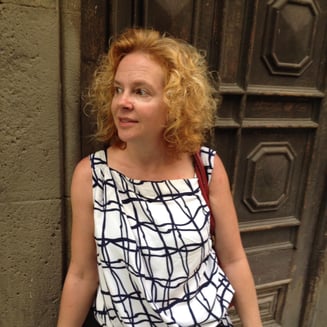 Hi Rebecca! Glad to interview you. First of all, let's talk a little bit about your past.
Q: Where are you from?
A: I was born and raised in Atherstone, which is a small picturesque town situated in Warwickshire, England. Atherstone has a long history dating back to Roman times and is steeped in history.
Q: What did you study?
A: I studied Tourism and American studies at Canterbury Christ Church University in Kent and after I graduated I got a job as a Holiday Representative for Thompson Holidays, which led to a placement on the beautiful Island of Ibiza, where I worked in the hospitality industry for 10 years.
Q:You've been living in Barcelona for a while. Why Barcelona?
A: After 10 years of working in Ibiza I needed a career change, I'm a peoples person and I couldn't bear the idea of returning to England and working a desk job, so in 2007 I decided to do my TEFL course. My teacher training was in Barcelona and I just fell in love with the city, there is so much to do and so much to see, I'm still discovering new places and things to do even after being here for 9 years, it's a beautiful city.
Q: So a few years later you started working for Ziggurat as an English teacher. What do you like most about your job?
A: Honestly I love students who are motivated to learn English, that motivates me to make their learning experience enjoyable fun and worthwhile. Also there is the benefit of meeting a wide variety of people, every day is different and they do say, "Variety is the spice of life".
Q: You're very popular among our students. As an English teacher, what type of learning activities do you most like to emphasise in your classes?
A:I tend to try and adapt my activities to my students needs, I think every aspect of learning English is important and I focus on trying to get my students to achieve their goals so I like to find out what activities they enjoy doing and apply it to their classes.
Q: And finally, what do you like doing in your free time?
A: I don't get a lot of free time because I'm a dog owner and most of my time is taken up walking him, we usually walk about 3-4 hours a day, fortunately I live near park Guinardó so it's a pleasure to get a little out of the city so to speak and enjoy the spectacular views of Barcelona.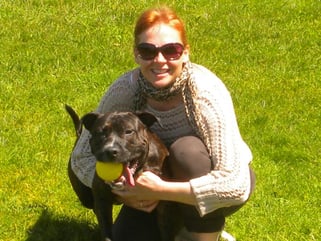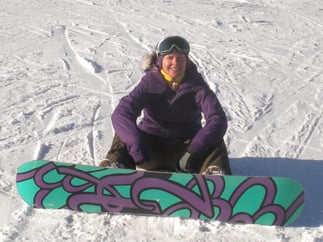 When I do get a little time to myself I love to sew, I make my own clothes and I really enjoy the satisfaction of wearing something I have created. In the winter I snowboard when I can there is nothing quite like speeding down a mountain and getting that adrenaline rush. And of course I love having a couple of wines and a good gossip with my friends on a terrace in the evening.
It was great to know a little bit more about you! Thank you very much for the interview, Rebecca!